On May 25, Mr. Shao Changbo, General Manager of Shandong Zhongshan High Temperature Resistant Materials Co., Ltd. and Mr. Wang Yongting, Deputy General Manager and Marketing Director of Shandong Hengjia High Purity Refractory Materials Co., Ltd. visited Tangshan Chenglian E-Commerce Co., Ltd. (referred to as "Chenglian E-Commerce") to discuss the strategic cooperation between the two sides. Five members of Mr. Wei Yubao, Vice President of Operations of China Refractories Window Network and Yinnailian were in charge of the reception.
Shandong Zhongnai and Shandong Higiant mainly produce alumina series raw materials, such as calcined alpha-Al2O3, active alpha-Al2O3, plate corundum, magnesia-alumina spinel and other products, with an annual capacity of 40,000 tons. With the expansion of sales channels and the increase of customers, the planned production capacity will expand to 60,000 tons/year by the end of the year and reach 100,000 tons/year in 3-5 years.
At present, Shandong Higiant plate corundum has completed three orders through Yinnailian platform, which has achieved 0 breakthroughs in online trading of e-commerce platform, and established confidence for subsequent e-commerce channel sales.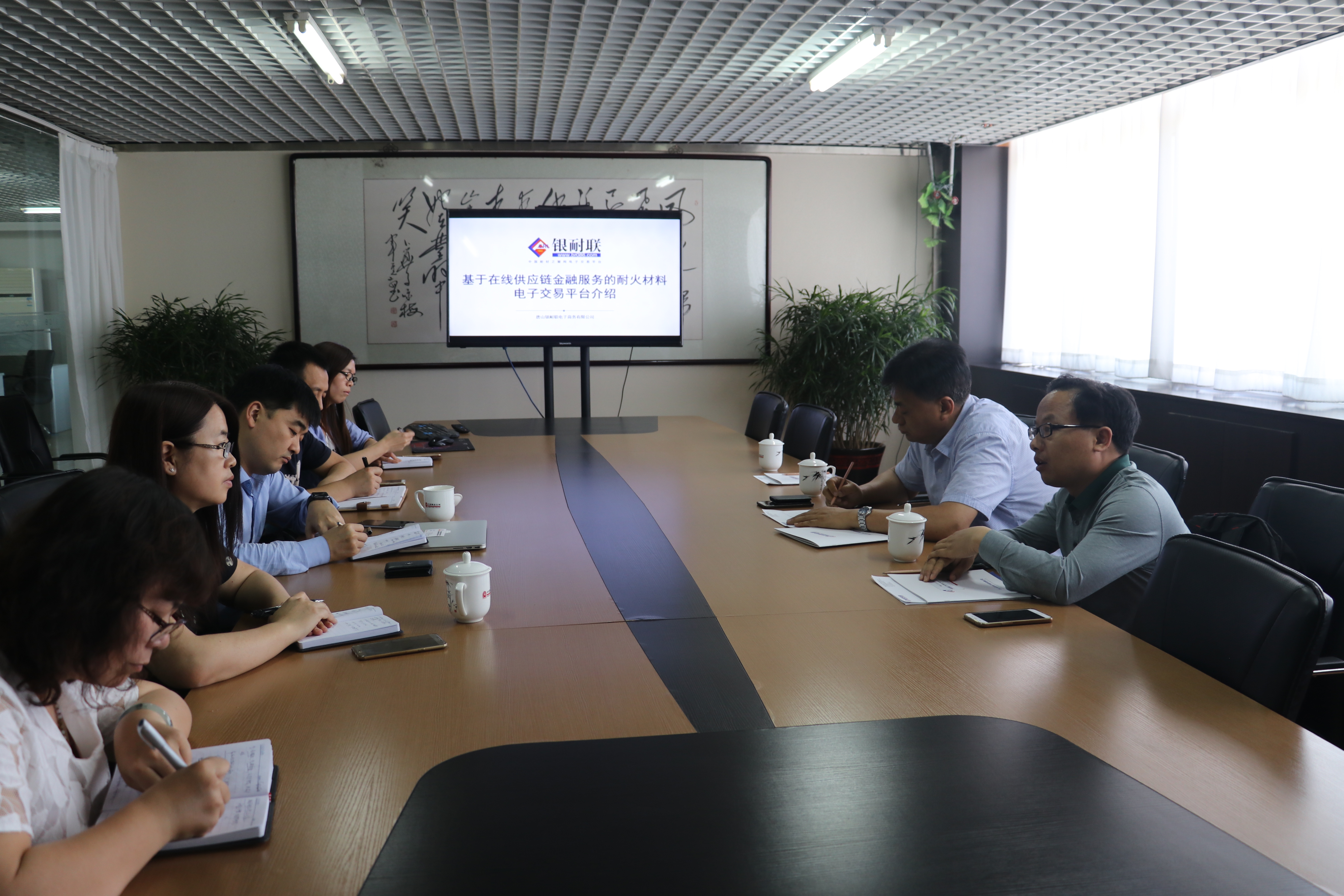 Shandong Zhongnai and Shandong Higiantshao have highly recognized the mode and operation concept of Yinnai Union, but put forward constructive suggestions and problems in the process of cooperation. Mr. Wei Yubao, Vice President of Chenglian Electronic Commerce Operations, responded to Shao's general questions one by one, and discussed the space and mode of deep cooperation according to the products and characteristics of enterprises operated by Shao General Company. The two sides concluded their talks in a pleasant atmosphere, laying the foundation for further cooperation.
During their stay in Tangshan, Shandong Zhongnai and Shandong Higiant Shao and Wang, Yinnailian also assisted in visiting such refractory enterprises as Shichuang, Guoliang, Seoul, Ruixing and Fengrun Xinnuo in Tangshan, and paved the way for their alumina raw materials to enter the Tangshan market.